March Is Women's History Month
"Women In Motion"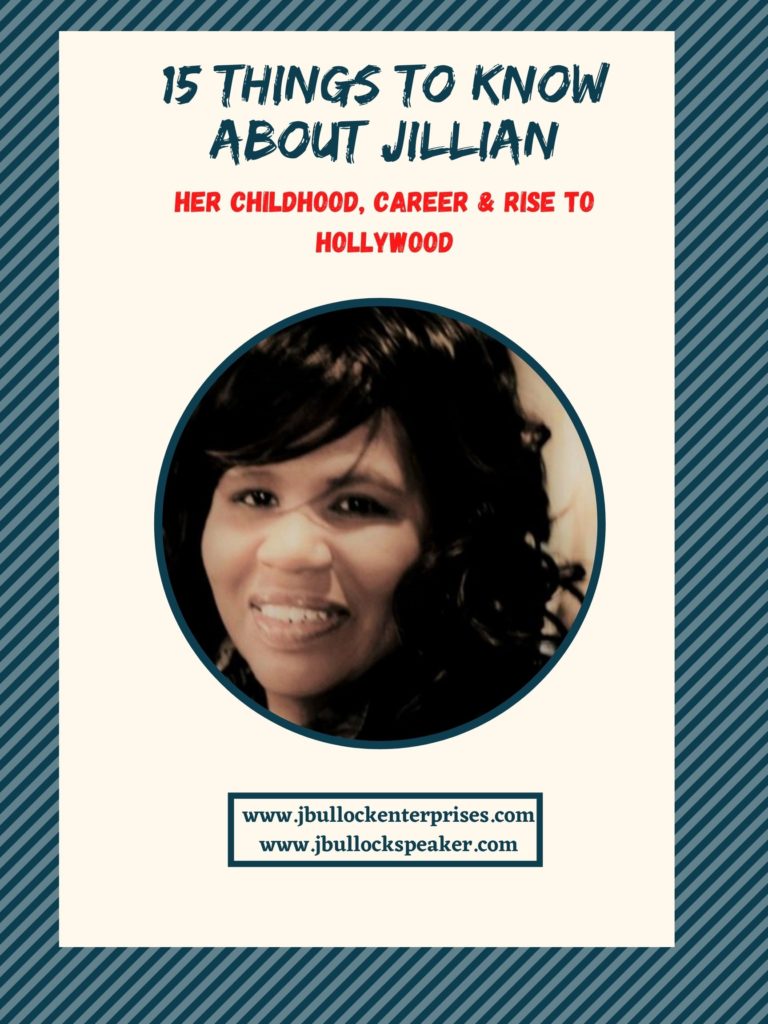 Chances are you've heard of this super talented woman, who wears the hats of writer, actress, director, producer, author, speaker, fitness expert, and fight choreographer.
Who is Jillian Bullock? 
Here are 15 facts about Jillian, including moments about her childhood, career, rise to Hollywood, and why her memoir, HERE I STAND, is in development as a feature film. More importantly, how she uses her gifts as a writer, speaker and filmmaker to empower people and change lives.
1. She Grew Up In An Interracial Family
Jillian was raised by her African-American mother and white stepfather, who was a member of the Philadelphia Mafia. She witnessed her first Mob hit when she was nine.
2. Jillian Had a Rough Upbringing
She was raped by a family friend at age 10. Homeless at age 15, Jillian was forced into prostitution and drugs to survive.
3. Jillian Refused to Be a Victim Ever Again
At age 12, Jillian started training and competing in Tae Kwon Do to protect herself. At 15, she earned a black belt. In her 20's, she started Wing Chun and got another black belt five years later. In her 30's, …

Continue Reading→