Dee  – Owner / CEO / Founder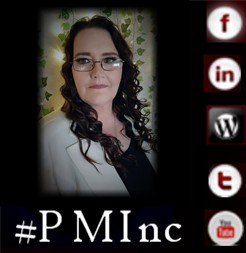 Dee is a mother of 5 amazing children and Grand Mother of 3 Beautiful Little Girls. Dee enjoys spending time with her family, reading a good book and learning more about the career that has changed her life. Dee began working online in 2004, beginning her journey as an Author which is where her love of designing websites was born. Later as a reviewer and then freelance publicist, which showed her the value of quality service. Combining each of these roles she opened Personalized Marketing Inc in 2008.
Her first novel, La Roe's was published in 2005 and nominated for the Golden Rose Awards the following year. Her second novel, Fay's Wish was published in 2006. Her third Novel Chocolate Seduction of the Cursed Seduction Series is being rewritten for future considerations.
You can find several of her articles and blogs online.
Education: University of Phoenix 
2020 – MBA with a Concentration in Marketing

2017 – B.S.A.I.T. with Advanced Software Development Certifications
2015 – Associates Degree in Informational Technology
---
Freelance:
UpWork – 4.58 out of 5.00 Review Rating
Website Developer, Graphic Design, Video Creations, Editor, Writing
Follow Dee:
on her Facebook Page Author Dee Carver 
Author Blog at https://authordeecarver.blogspot.com