Personalized Marketing Inc began offering services as an author public relations company in 2008. Through the use of promotional material, social media posting and book trailers we offered a way to help our authors reach a larger audience. As time went on, we then found there was a growing need for additional services including website development, search engine optimization, editing and content management. This led the owner, Dee to begin her path of expanding her knowledge by learning more about those areas and working with individuals throughout the years that offered these expertise.  
Personalized Marketing Inc now offers services to not only Authors, Review Sites, and Publishers but also Individuals, Entrepreneurs, Small to Medium Businesses and Organizations. At Personalized Marketing Inc, we customize our services to match your needs, which give us the ability to tailor each package to you. 
---
Dee  – Owner / CEO / Founder
Dee is a mother of 5 amazing children and Grand Mother of 3 Beautiful Little Girls. Dee enjoys spending time with her family, reading a good book and learning more about the career that has changed her life. Dee began working online in 2004, beginning her journey as an Author which is where her love of designing websites was born. Later as a reviewer and then freelance publicist, which showed her the value of quality service. Combining each of these roles she opened Personalized Marketing Inc in 2008.
Her first novel, La Roe's was published in 2005 and nominated for the Golden Rose Awards the following year. Her second novel, Fay's Wish was published in 2006. Her third Novel Chocolate Seduction of the Cursed Seduction Series is being rewritten for future considerations. 
You can find several of her articles and blogs online.
Education: University of Phoenix  
2020 – MBA with a Concentration in Marketing

2017 – B.S.A.I.T. with Advanced Software Development Certifications

2015 – Associates Degree in Informational Technology
Freelance:
UpWork - 4.58 out of 5.00 Review Rating
Website Developer, Graphic Design, Video Creations, Editor, Writing 
Cindy - PM Inc Manager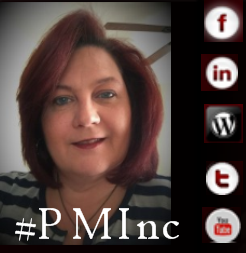 Cindy has a background in retail, from both a vendor and retailer perspective. Working in Merchandise Operations, Regulatory Compliance, and Analytics in corporate environments has led her into the technical side of business and how to organize information to flow efficiently through multiple programs. Looking to continue in the technical world she brings her experience to Personalized Marketing Inc.
Cindy is an avid reader which has made her a detailed editor. She has a built-in grammar error detector. She is also using her knowledge of digital art to create book covers, logos, banners, and website images for PMInc and our clients. With her BA in Psychology and experience in customer service she has an understanding of our clients needs and wants. This enables her to transform ideas into visual form.
You can contact Cindy at
manager@pminc.tech
manager@personalizedmarketing.info
---
Karenne – Working Arrangement AS Needed Consultant
We are excited to have the grace and assistance from the phenomenal Karenne of Coffee Time Romance to be included.
---
Experience the Best Quality with Personalized Marketing Inc